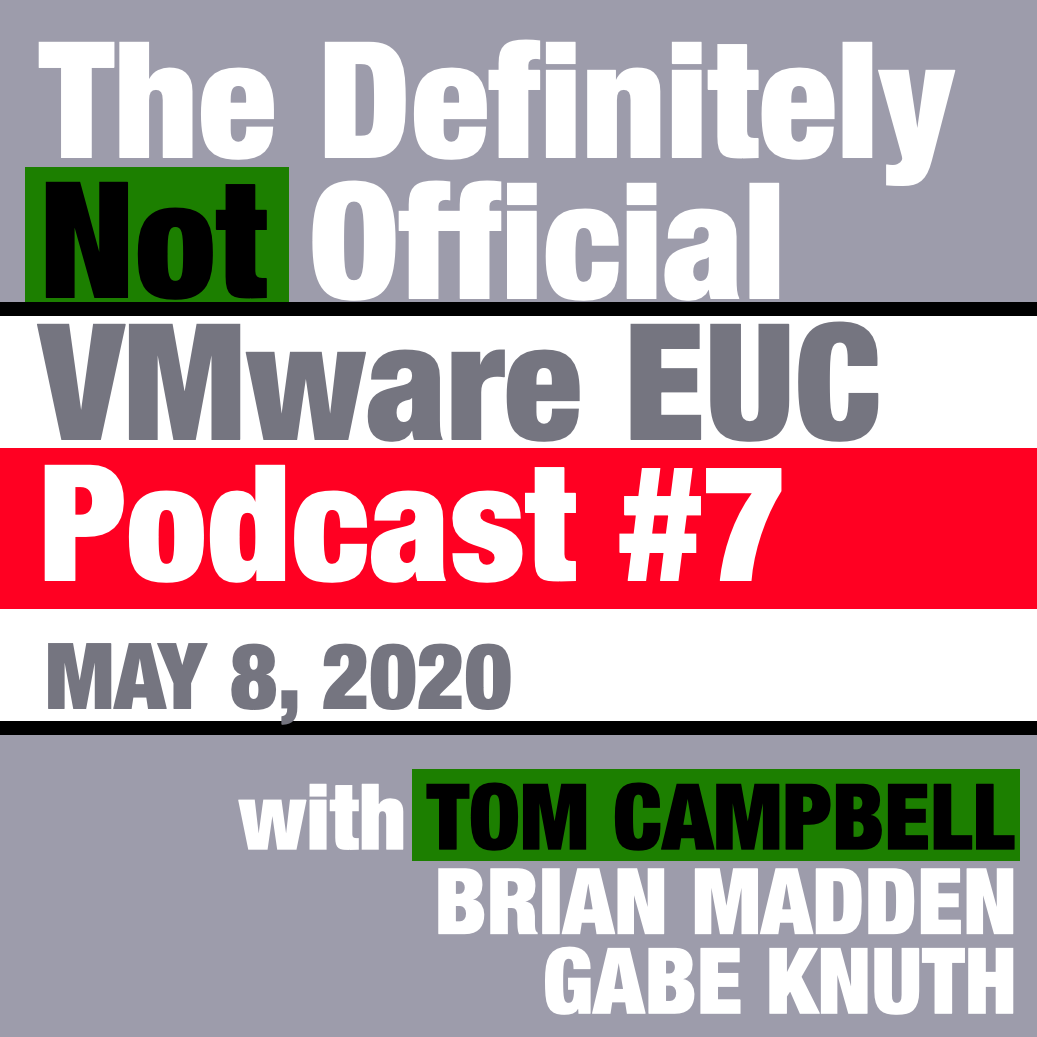 On this episode, Brian & Gabe welcomed Tom Campbell, a VMware staff engineer (also from Ohio like Brian & Gabe!) who walked us through how he approaches VMware Horizon design projects.
This podcast is great for people like us who have been working with Citrix since the 1990s but who haven't really dug into Horizon. What's the same? What's different? What's important to know?
In this episode, we discussed:
How real is the non-persistent desktop today, and how real is the ability to give a non-persistent desktop a persistent look and feel?
How do you manage OS image sprawl?
How VMware Horizon Instant Clones work, and how they're different from the older Linked Clones technology.
How applications are managed, including when to use App Volumes, ThinApp, and/or native installs.
How user profiles are managed in modern times, including how VMware Dynamic Environment Manager (DEM) is used and why it is different than traditional profile management.
How VMware's Blast remoting protocol works, and what Blast Extreme Adaptive Transport (BEAT) works.
How to be successful with Horizon designs and deployments
Differences and similarities to Citrix.
Overall it was a great conversation and our hour flew by! We will definitely invite Tom back in the future!
[0002040995]